CS:GO has always been the leader in the FPS game world. And just as expected, there is a massive community of CS:GO players with a keen eye on the latest skins and tressure inventory. Websites like cs. trade were always a vital aspect of the overall gaming experience when it comes to CS: GO.
That being said, without the proper knowledge in csgo skins trade, the trading process can seem a bit overwhelming. Keeping that in mind, we have come to you with a complete guide on how to trade skins in 2022. So, without any further ado, let us dive right in.
Understanding the Value of CS:GO skins.
Before diving into CS:GO skin trade, you must understand the value of the skins. At a glance, all the skins might look to be of the same value. But there is more to it than meets the eye. Although all of them are a specific picture printed over the weapon without giving you any additional stats, some may be worth a few cents, while others can be worth a fortune.
The value of the skins basically depends on two unique factors. They are,
Rarity.
Floats.
Let us dive in and figure out what these factors actually mean.
CS:GO Skin Rarity
As the name already suggests, the company releases a certain number of skin items in-game to regulate the value of the items. The lower the number of any skins in the market, the rarer it is. And the rarer the skins are, the more value will be able to get for that csgo skin.
Here are the unique cs go skin rarity levels that will determine how much someone can make by selling them.
Consumer-grade skin: This is the lowest rarity level of cs go skins. They are mostly highly cheap and are indicated by their white color.
Industrial grade skin: These are the second-lowest tier of cs go skins on rarity; they are indicated by the color light blue.
Mil-Spec skin: This list of first-grade weapons can be found in any weapon case. Depending on the specific skins, they can hold value from a few dollars to even $100. Players can obtain these skins through trade-up contracts. They are denoted by the blue color.
Restricted skin: These skins are comparatively hard to obtain. In market places where you can trade cs go skins, this purple rarity type is considered the sweet spot.
Classified skin: These kins types are scarce and can be worth a couple of hundred bucks. They are indicated by their pink color.
Covert skin: These are the rarest weapon skin type. Most of these red skins are for AR and CSGO knives. They can be unimaginably expensive depending on their quality and style.
Extraordinary skins: These are the highest level of rare skin that you can still get from the game. They can be worth anything from a couple of hundreds to a couple of thousand dollars in the gaming community. They are indicated by their unique gold color.
CS:GO Skin Float value
Every skin comes with a predetermined float value. There are five types of float value in the game skins, which can determine how much a skin is worth.
Factory New (0.00 – 0.07)
Minimal Wear (0.07 – 0.15)
Field-Tested (0.15-0.37)
Well-Worn (0.37-0.44)
Battle-Scarred (0.44-1.00)
The lower the float value of the skins, the higher they can be worth when you try to sell or trade the cs go skins.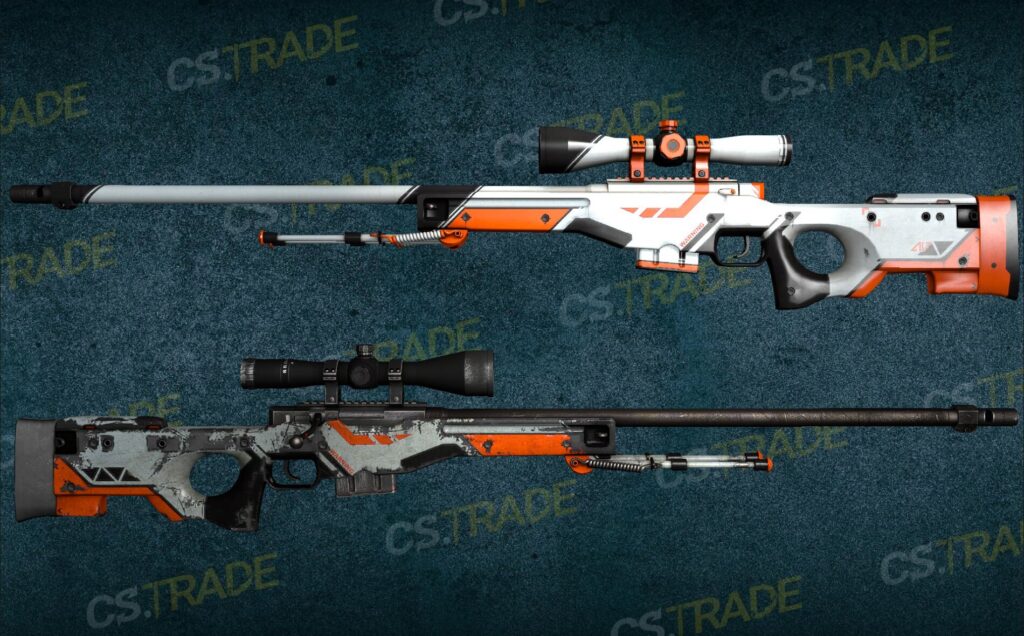 How to trade your CS:GO skins and make a profit?
The easiest way you can earn more cash is by grinding. As you play more games and have good luck, you will be able to make a collection of skins. And later you can sell them or trade the ones that you do not want to keep for your everyday use.
That being said, it can take a massive amount of time. And if you have bad luck, you can only get cheap skins that do not have much room for profit while selling.
All the successful cs: go skin trades in the world, on the other hand, reads the market and get knowledge on what the cs go community currently prefers. Once you know the general price and the preference of the skins in the community, you will be able to understand the actual value of the item.
Many a time, players can sell items for an insanely cheap rate without understanding the real value behind them. And once you know the market, your strategy will be to buy the highly demanding items at the market rate and sell them for a more significant cash value.
Downgrading and upgrading might also be a good strategy for skin trades. For instance, if you have an item of extreme rarity, you can opt to trade them for several cheaper items. Then you can sell for a profit and eventually get more value out of your transaction.
Where to trade CS GO Skins?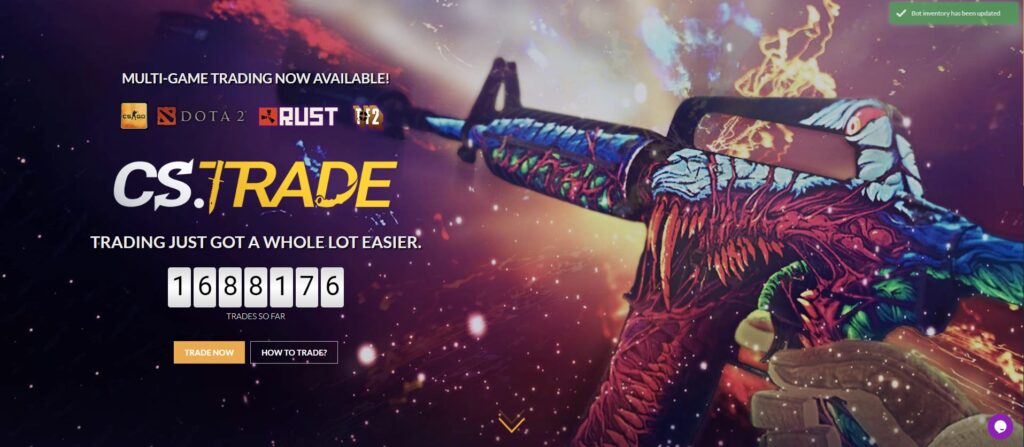 Opting for the best place to trade CS:GO is already half of the battle. You need to go for a platform that offers low fees when compared to the steam market. You also need to make sure the platform has enough traffic so you can easily trade or sell your skin regularly.
And this is precisely where cs. trade comes into play. CS. Trade is a multi-game trading website where you can trade and choose items from all bots. You can also join the steam group to get a 1% bonus on trades. You can also inspect and select from a wide range of weapon collections to find the one that resonates with you the most. There is also a chance to earn a balance by making item reservations on the platform. Visit fast and try not to miss out on the latest trades in order to get the best one.