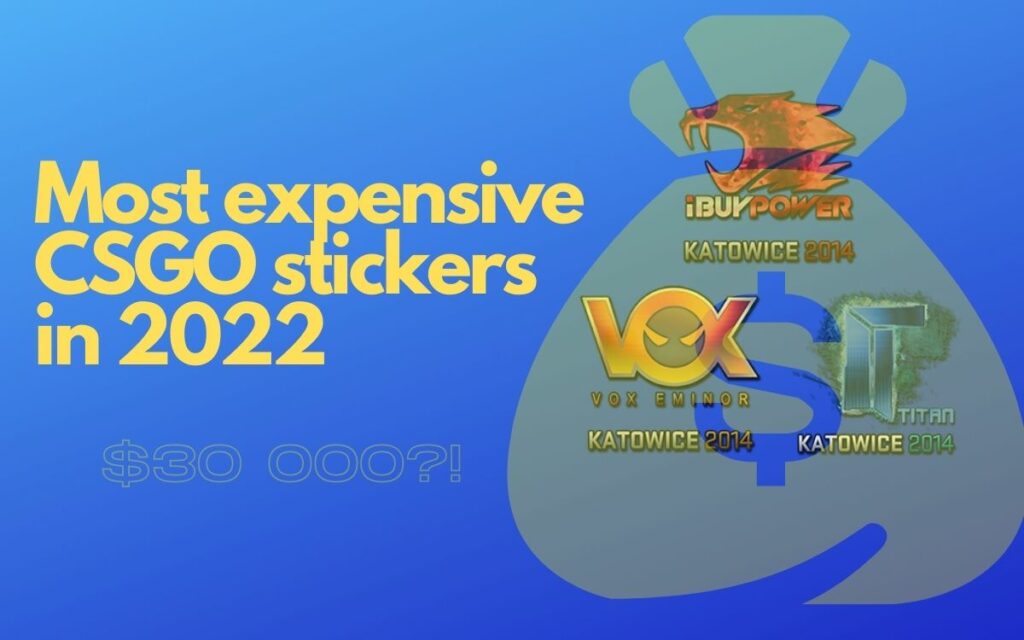 Stickers in CS:GO offer a great way to not only customize your gun, but also make it unique and very impressive. There are 5 sticker rarities, from Blue to Purple, Pink and 2 types of gold stickers. Here are some of the most expensive stickers you can find on the marketplace.
Titan (Holo) | Katowice 2014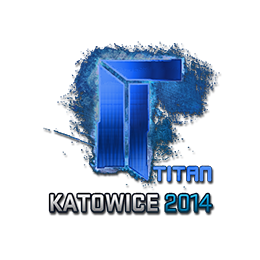 This sticker is very rare, and it can go up to $30000, sometimes even more than that. It's a sticker that's super expensive because there are only a few known in existence. On top of that, it also has an incredible look, which further adds to its appeal.
Reason Gaming (Holo) | Katowice 2014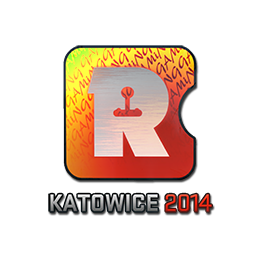 The Reason Gaming Sticker also comes from the same tournament, and what really makes it stand out is the unique quality and style. Prices can vary, this can sell from $21k to $27k. You can also try your luck by getting an EMS Katowice 2014 capsule, but this is upwards of $10k itself.
Clan-Mystik (Holo) | Katowice 2014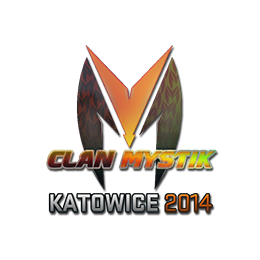 Another expensive sticker is the Clan-Mystik (Holo), which can go for around $6000, sometimes even more than that. The team disbanded the same year, but there are still plenty of fans out there. The sticker itself has an amazing look, and that's why it's widely sought after.
iBUYPOWER (Holo) | Katowice 2014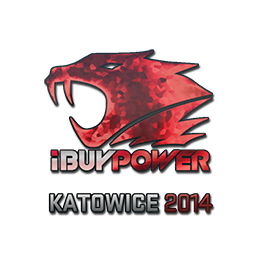 iBUYPOWER's sticker for CS:GO is maybe one of the rarest out there. The logo design is beautiful, and the story of this team is quite interesting, with plenty of drama involved. Usually, you will have to pay $23k or more on this sticker, although prices tend to be even higher more often than not.
Vox Eminor (Holo) | Katowice 2014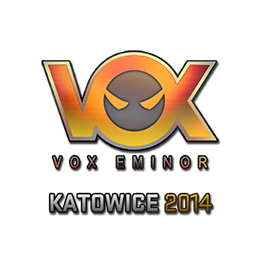 The reason why Vox Eminor is very expensive is the fact that it looks extraordinary on your gun, with lots of color. The logo itself is very appealing too. The 2014 version is $17500 or more. Even the 2015 version sells for upwards of $1000, so this is the type of rare sticker anyone wants to have. These expensive stickers show how popular the game really is, and how some are willing to spend a massive amount of money to customize their guns. It's a great opportunity for some to invest in these skins too, since prices are known to go up all the time.
How to get more value for stickers on my skin?
At CS.TRADE you can now get extra bonus for stickers on weapon when trading!